Touring Kenya this November? Then, count yourself very lucky as you just planned your travels in a way you will never regret. So you ask yourself, what's so special about visiting Kenya in November? Well, am sure most of us (if not all) have heard of the Rio carnival which is an event that usually takes place in Brazil and it runs for forty days.
Most people especially we East African locals only get to hear about this event on TV and the internet, and so we keep wishing that we could be part of it. Guess what! There's a similar event in Kenya dubbed the "Mombasa carnival", it takes place during the month of November and lasts for six days. How about having a "Rio carnival" away from Brazil.
As far as I know, Mombasa carnival is the best festival in Kenya. It's an amalgamation of a number of activities which represent every race and cultural group in Kenya. Why not attend this festival hence get to enjoy the nice music (including traditional) and dancing, and also the brightly colored costumes that make everyone look different. It's at this event you will happen upon artists and musicians of all kinds from all over Kenya, apart from enjoying their music, you also get to interact with them one on one. Every event usually has its highlights…the highlight of the Mombasa carnival is what intrigues me the most, there's usually a lively street parade having people from all walks participating. What I have provided regarding the carnival is just a top line and so you need to attend the event yourself hence get to know what am really talking about. You will love and enjoy it.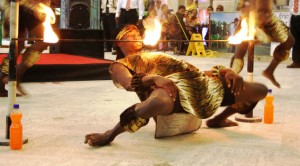 Oh! Before this skips my mind. While enjoying all the things that the Mombasa carnival brings with it, head to the Muslim-run restaurants where you will get very nice/delicious and pocket friendly Swahili cuisine. Good luck while at it!