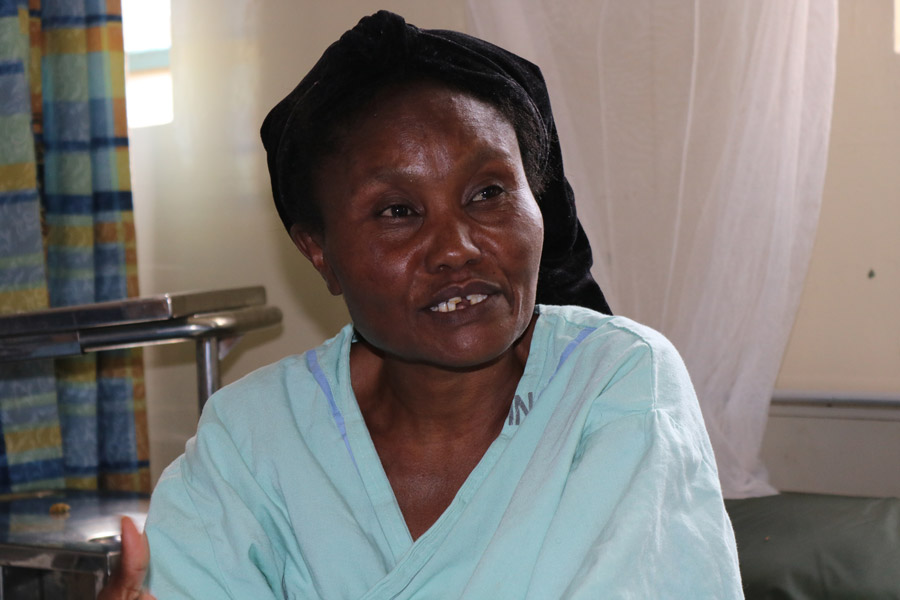 33-year-old Beth Cecilia Piyai from Kajiado county is a mother of five. Her children –all boys -are aged 11 years, 9 years, 7 years, 5 years and 2 years. After delivering her lastborn child two years ago, Beth, an unemployed widow, developed a fistula, and had no means to have it repaired. But as from July 2019, Beth received a new lease of life. She tells us more.
"When I went into labor with my fifth-born son, I knew it would be a normal delivery devoid of any complications, just as it had been with my previous births.
My labor began while I was at home with my husband at 9pm. He then accompanied me to a nearby health facility where my labor continued.
However, when I had not delivered by 10am the following day, which was unusual based on my previous births, the nurses informed us it was because the baby was in breech position, hence the difficulty.
Aware of the potential risks associated with a breech birth, I was referred to a better-equipped facility. There, I was informed I would have to deliver my baby via caesarean section.
Something Wrong with my Caeserean Section
My baby was delivered successfully weighing 3.4kgs. However, I remember during the caesarean section (it was an epidural), the two doctors at one point appeared worried and in disagreement about something. Concerned, I asked if there was something wrong, to which they assured me that all was well, that I just needed to relax. A few minutes later, they called for another doctor.
When the third doctor came in, he put me to sleep through general anesthesia. I wasn't informed about why this was being done. When I woke up about 13 hours later, I was handed my baby, who was in perfect health.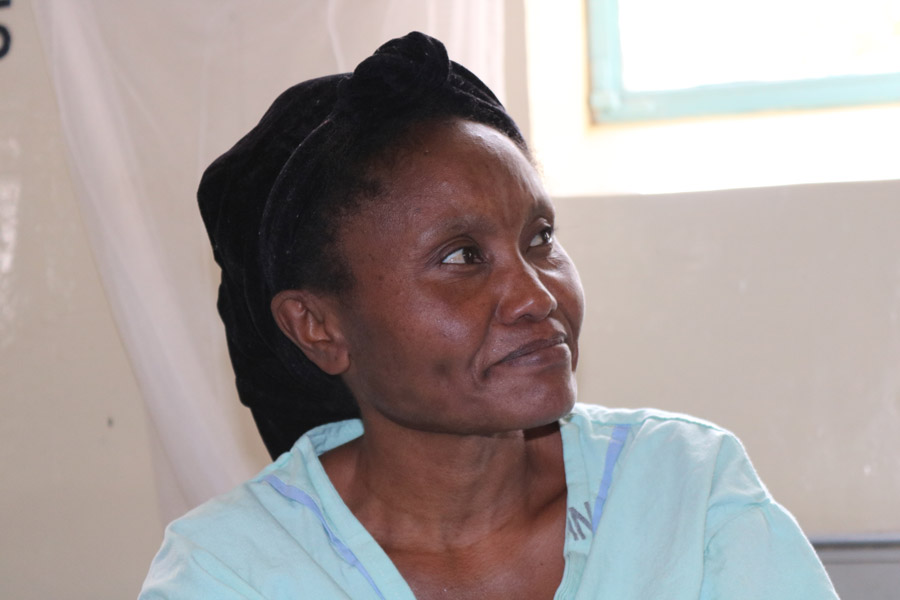 I continued recovering well, save for the time I noticed that alongside the lochia, I was also passing urine involuntarily. Since I had never undergone a caesarean section before, I assumed this was part of the side effects of the surgery. But just to be on the safe side, I asked the nurses about it, who told me it was nothing to be alarmed about, that the leaks would stop on their own.
Discovering that I had Fistula  
Three days later, my baby and I were discharged.
The urine leaks continued and when, a month later I was still wetting myself with urine, I decided to return to the hospital because I thought it was quite unusual.
At the hospital, the doctor informed me that I had developed a fistula. I was shocked because I hadn't expected to develop such a complication because I had given birth in hospital. I always knew that people who give birth at home are the ones who undergo a myriad of complications, so the doctor's diagnosis greatly surprised me.
Death of my Husband
Around the same time, my husband died suddenly through a road accident. It was a double tragedy. Widowed with five children –including a newborn, and now with a fistula!
The doctor told me that I would have to undergo a fistula repair surgery and referred me to Kenyatta National Hospital (KNH). I however never went to KNH because I knew that the surgery would cost a lot of money, which I didn't have. So I decided to leave well alone and focus on raising my sons.
I couldn't afford diapers to contain the leaked urine, so I would use pieces of old cloth which I would then wash at the end of the day.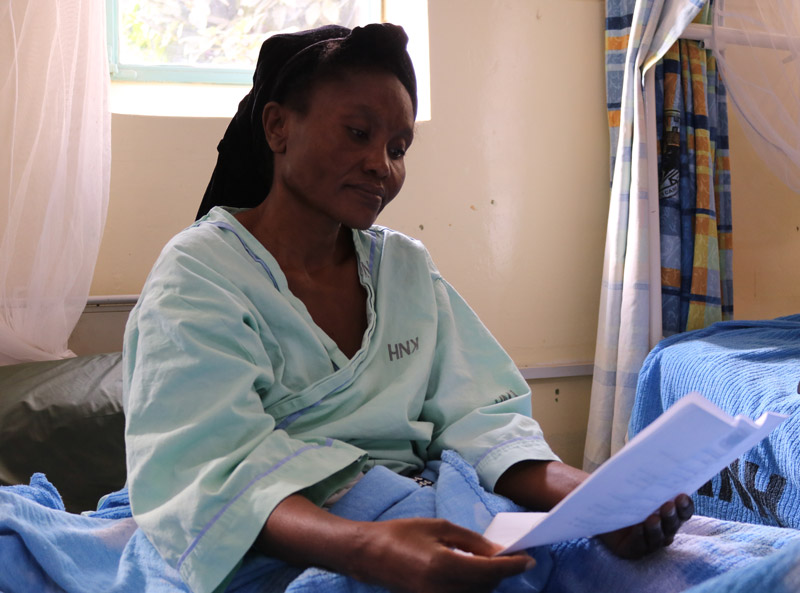 Letting go of my Job Because of the Smell
Before I delivered my son, I was working in a salon. But with my fistula, it became difficult to return to work. Owing to the smell that would emanate from me and considering the nature of salon work –which many times has a personal touch, I found that the odour would be offensive to my clients, so I decided to stay at home.
One thing that I did was never hide my condition from family and friends. They were very supportive and would help me with food and baby sit my children whenever I needed to run an errand.
My eldest son has however always been worried about me, and especially how my fistula has limited me from taking advantage of various opportunities, including job offers.
I also stopped going to church regularly with my children like I used to, and when I went, it would be for only 30 minutes and even then, I would sit at the back of the church.
The Concern of a Son
One time, my eldest son asked me how much the surgery would cost, and I told him it needed a lot of money. Sometimes, I would give my sons 20 shillings each for camel rides, and he told me that instead of riding on the camel, he would instead save the 20 shillings in a piggy bank and let it accumulate until the day it would be enough for me to undergo the fistula repair surgery. I could see that the issue bothered him a lot, but I knew that there was no way I could ever afford to have the surgery.
In June this year, he one day excitedly told me that he had seen an advert on Citizen television announcing a free fistula repair surgery at KNH. He was so excited that finally, I could be treated!
But sadly, I didn't share the same excitement with him.
Fear of another Surgery
I was worried about going to theatre again because, what would happen if I didn't come out alive? Who would take care of my five sons? I didn't want them to be orphaned, so I told him that I would not take up the offer.
My decision completely devastated him. He became so sad and withdrawn, making me miserable as well. But I was too scared, thinking of the future of my sons without me. Going under the knife was not an option for me.
But the more I looked at how dejected my son was, and how my reluctance to get a solution to my obvious predicament that had changed our lives for two years, I decided to overcome my fear –if only to bring back the joy in his life.
And that is how I took up the offer of the free fistula repair surgery at KNH this year. I have just undergone the surgery and I am very happy that I came out alive! The nurses and the doctors were very helpful and kept explaining every process, in detail, which assured me that all was going to be well. I am the happiest mother today!