Ten years ago, 23 year-old Irene Kerubo delivered her baby at a hospital in Kisii town in Nyanza province, Western Kenya. But her childbirth experience is one she would rather forget. It was a difficult birth for the young girl barely out of puberty, a prolonged labour and painful birth that had no happy ending –her baby was stillborn.
"I remember labouring for days on end and when my baby finally came out, they told me that he was already dead. When I asked why he was dead, they told me that he was too big. I don't know what happened to my baby's body because I never saw him. They took him away and to date, I have never known where they buried him," she says.
But those around her comforted her, telling her that she was still young, that she had her whole life ahead of her to give birth to as many children as she desired.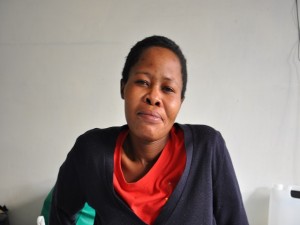 Irene was discharged from hospital the following day. But by then, she had already noticed something strange about her body.
"I noticed that I was unable to control my urine. However, it did not worry me as much because I assumed that it was something normal that happened to all mothers who had just given birth. I only hoped it would end soon. I was further comforted when I confided in my friend about it, who then assured me that as long as I ate a balanced diet, I would stop leaking the urine," she says.
At that time, Irene was living with an aunt, having been orphaned when she was just a little girl.
"I followed my friend's advice and tried as much as possible to eat a balanced diet. But it did not work. I continued wetting my pants," says the girl who was forced to drop out of school after falling pregnant.
The previous jolly girl who walked tall and free now became a shadow of her former self, stuck in her own prison.
"I stopped meeting my friends and preferred to stay indoors throughout. I was too embarrassed by my leaking problem. At home, I would spread an old bedsheet which I would sit on all day long, wash it at night, dry it, then use it again the following day. It is a routine I have religiously undertaken for the last ten years. I practically have no social life. The four walls in my room are my only companions," she says.
Last month, while listening to Egessa FM – a radio station that broadcasts in her vernacular Kisii language, Irene heard an announcement about a free medical camp in Nairobi calling on all women who leaked urine to access free treatment. Excited at the news, she quickly packed her bags and made her way to Kenyatta National Hospital.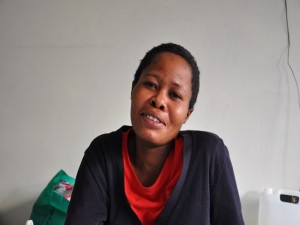 A few days later, she underwent a successful VVF operation that repaired the injury she suffered during her difficult labor birth ten years ago. She was one of the three women from Kisii country who underwent a similar operation. This year's free fistula medical camp, organized by the Flying Doctors Society of Africa and the Freedom from Fistula Foundation saw 208 women from across the country benefit.
Today, Irene is all smiles as she looks forward to the new phase in her life –she can finally reconnect with her childhood friends, and can finally get out of the house, literally.
Story by Maryanne Waweru-Wanyama.