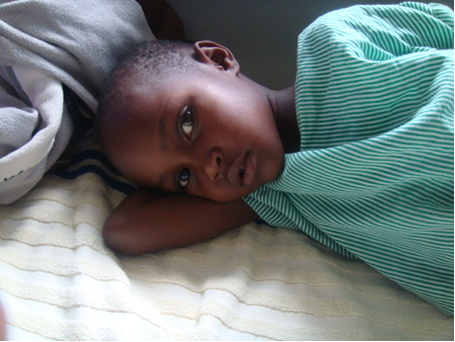 Rose* is a 6 year old girl who was brutally raped by a neighbor from her village in rural Wajir, Northern Kenya. The impact of the attack on Rose and her family has been huge. Rose has received limited medical treatment through the efforts of the Coalition on Violence Against Women (COVAW).
Rose had initially been assessed by a doctor on the ground at Wajir. However, given the remoteness of the area she lives in, and the fact that there is no counselor or gynecologist available for her, she was unable to access the appropriate medical treatment. This would have been necessary both for her own well being, and for the purpose of gathering evidence for the subsequent court case against her attacker.
FDSA contacted COVAW with a proposal to carry out a free charity evacuation of Rose to Nairobi Womens Hospital in Nairobi, which was done on the weekend of 16th and 17th November 2013. FDSA partnered with the Emergency Medical Services of the Kenya Red Cross to carry out the evacuation by road ambulance. The evacuation was successful and Rose was admitted at Nairobi Womens Hospital where she had access to counseling and professional gynecological care that she would not have had in Wajir.
FDSA works hard to ensure people all over East Africa have access to life saving medical attention. Rose's case is one of others that FDSA exists to assist with. Part of the proceeds from membership subscriptions are used to help people like Rose. Become a member or donate today and help by being part of the solution.
(*Name has been changed to protect her identity)