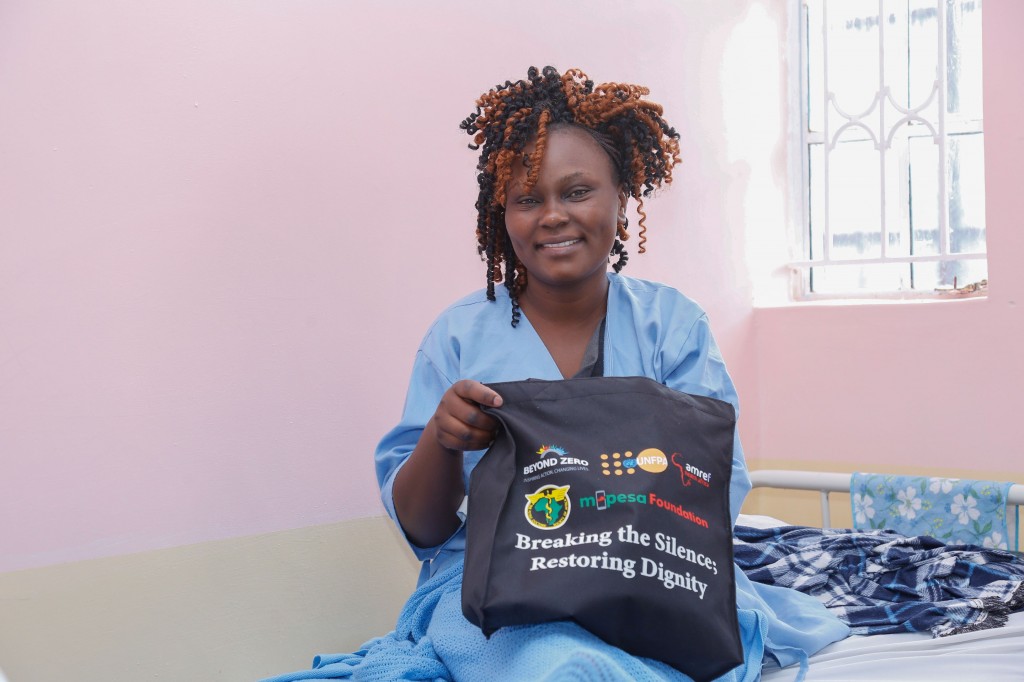 Jessica Muthee is a 33-year-old mother of two living in Mlolongo. She's in high spirits while we conduct the interview. She was getting ready to be discharged from hospital and her excitement was obvious. She successfully received corrective surgery on 25th April 2022 and is happy with the results.
Jessica first suffered fistula in September 2015 during the delivery of her second child. Despite being in hospital during delivery, Jessica had prolonged labour which resulted in suffering rectovaginal fistula. She passed stool through her vagina instead of through the rectum.
When she sought medical treatment from the hospital, her doctor informed her that there was treatment for the condition, however, it was very expensive. Jessica was greatly discouraged and lost hope of living a normal life. She resigned to her fate and tried to make the most of her new normal.
To navigate her daily routine and to lead a normal life, Jessica wore sanitary pads daily to avoid making a mess. She was constantly uncomfortable and uneasy especially in front of others because she could not only control her stool flow but neither could she control her flatulence. Jessica's social life took a nosedive, because of her condition, Jessica could not mingle with friends and family, she avoided social gatherings because she was afraid of embarrassing herself.
Lucky for her, she had a great support system both at work and at home. Her husband was very supportive and stood by her during the time. He did not frustrate her or make their home life difficult because of her condition. Her employer was understanding and allowed her to continue working.
A week before the medical camp, while watching TV, Jessica saw the advertisement about the medical camp on Citizen TV and purposed to attend. Jessica proceeded to Kajiado Hospital where on 25th April, she successfully received the corrective surgery.
Jessica is elated by the results. She says that she now feels like a woman. She is grateful to the M-PESA Foundation and urges them to keep up the great work and spread it to all counties in the country as there are many women suffering in silence. She also encourages women suffering from fistula to be bold and come out to seek help.