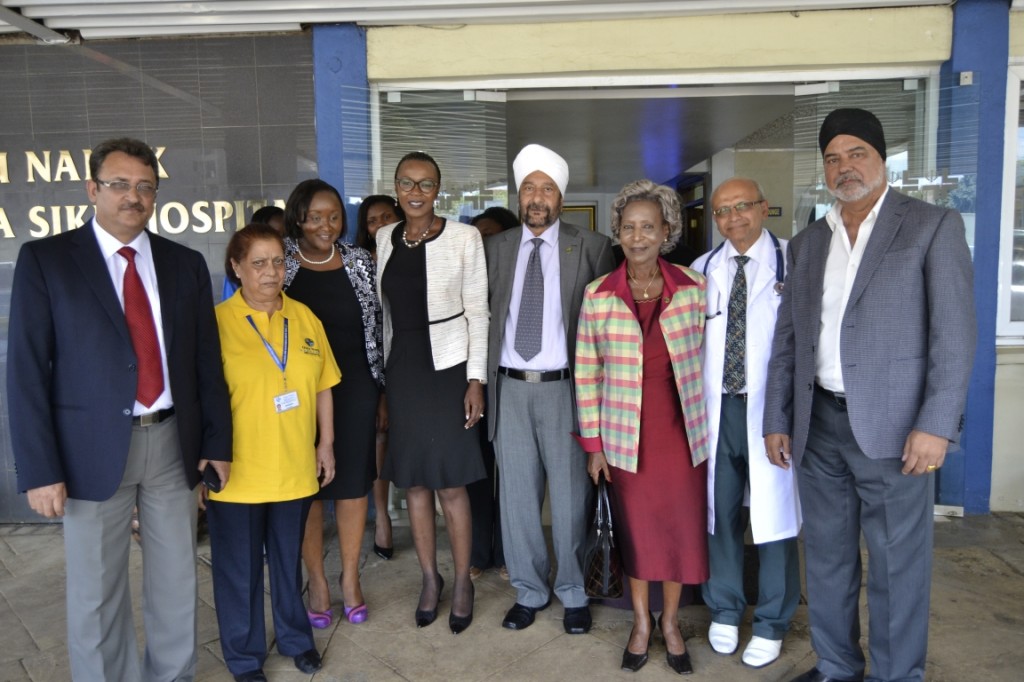 The Flying Doctors Society of Africa (FDSA) on 24th March 2014 officially launched the 2014 FDSA Fistula Surgical Operations Campaign at the Guru Nanak Ramgharia Sikh Hospital (GNRSH), Nairobi. The event was graced by Dr. (Mrs) Susan Mboya-Kidero, wife of the Governor of Nairobi City County.
This campaign aims to restore dignity to over 200 women suffering from Fistula by carrying out surgical repairs through a series of free medical camps throughout the country. The first of this series of medical camps started on 22nd March, 2014 at the Guru Nanak Ramgharia Sikh Hospital Nairobi, and will be followed by similar camps in Counties where the condition is prevalent.
Thousands of women in Kenya develop fistula, living in hiding and shame for years, sometimes decades. It is estimated that for every 1,000 deliveries, 3 to 4 women develop Fistula. There are an estimated 3,000 new cases of fistula each year in Kenya, with only 7.5% able to access medical care for the condition. A UNFPA report estimates the backlog of fistula cases in Kenya to be as high as 300,000.
27 women benefited from free fistula surgery during the Fistula medical camp that was conducted by the Flying Doctors Society of Africa at Guru Nanak R. S. Hospital. Each of the beneficiaries is now better placed to resume a normal, productive life.